I always seems to struggle with word press. I didn't post a "questions" post earlier in the week because I couldn't figure out how to login. Instead of asking for help, I frustrated myself for a bit then quit. So here we are on a Thursday after most of the questions have been answered and reflections have been posted. Little did I know, a quick message to Dr. Helms solved all my problems! Why am I saying this? Well, this post is going to be a 2-in-1 (which I will avoid doing in the future). I'm going to ask questions then sort of reflect on them as I write the post. (Also, some Harry Potter Spoilers are in this post).
In my last post, I discussed the idea of Grendel's mother being the opposite of what a "proper woman" for that time period was. First off, who cares if you're a "proper" man or woman. In my opinion, as long as you are kind and courteous to others you're good in my book! The problem with that is that you can't please everyone, so it's the thought that counts. Anyways, I thought that the Grendel and his mother were purposely crafted to embody the "undesirables" in society. To put it simply, those who are different from the acceptable norm. Grendel being an outcast who doesn't enjoy the same things that Beowulf and the fellas do; and his mother being a single care-taker who takes matters into her own hands. Misses Grendel don't need no man!
This leads into my first question. Are evil characters just a representation of opposing values? Does the Dragon represent those "inferior" to the Geats? Similarly to the fight with Grendel, the dragon was disturbed by human presence. This time, the dragon is guarding something valuable. I wonder if the Dragon represents another society that was "inferior" to them, and the treasure was theirs for the taking. Again, the dragon is villainized for protecting the treasure. But since it's a dragon and not a group of people, the reader isn't really bothered by the dragon being slayed. Who's the real villain, the thief or the dragon? Well, that's up to the reader. That is one of my favorite parts about literature. Today, we are able to close-read texts like Beowulf and decide for ourselves who really is good or evil. I think neither party is good or evil, but morally I think it's wrong to steal from anyone; even if it's a dragon. When this story was being told and eventually written down, obviously the dragon is evil. A giant fire-breathing lizard that can fly?! Evil!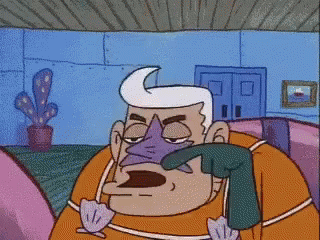 If the Dragon was an opposing society that was retaliating because a thief from Beowulf's kingdom tried to steal from their treasury; it's a completely different story. First off, slaying a dragon is way cooler. That's just science. Secondly, Beowulf could be seen as dishonorable by the reader. A dragon unifies the diverse group of readers under one shared goal; defeat the evil monsters that threaten our society, traditions and values.
I thought Bisclavret was going to have a similar story line. Werewolves?! DEFINITELY evil! Before even reading the poem, I wondered if Werewolves were going to be used the same way Grendel was. But, werewolves are a bit different. Did Marie de France use Werewolves to represent the duality of man? Or to show that even honorable, respected men have demons as well? The duality of a werewolf is very interesting, and I couldn't help but think of Remus Lupin from Harry Potter. Now I'm no expert on the series so please, be kind. Personally, I'm a huge fan of both the movies and the books. Anyways, in The Prisoner of Azkaban, Lupin has to hide his identity from not only his students, but other professors as well. Snape happens to catch on rather quickly, and Lupin's identity is changed from a trustworthy friend of Harry's parents to a vicious werewolf within minutes. Harry and Hermione had to look at it from a different perspective to understand why Lupin and Serious were actually the good guys. Bisclavret is similar to Lupin, he's a pillar in the community. An honorable lord who mysteriously disappears often. It gets so mysterious that his wife begins to question his loyalty to her and his honor. First off, she's not ride or die. The second she smells trouble and complexity in the relationship she goes and finds herself another knight. Sounds like a grade-a Gold Digger to me.
I joke, who can blame her? Werewolves are horrifying. But, horrifying things are done by men every day. I often read about celebrities and politicians that I may have respected at one point only to find that they lead a double life; similarly to Bisclavret. I think this poem also shows the flip side. It's like the old saying "don't judge a book by its' cover." Don't judge a werewolf by his evil appearance. Lupin and Bisclavret are two honorable people who are assumed to be evil because they sometimes turn into a bloodthirsty beast. Once Harry learned that it was Peter Pettigrew who sold out his parents; Sirious and Lupin were forgiven much like Bisclavret was when the King learned the truth. Being a werewolf is something that is out of both of their control. It makes me wonder about Mental health. Unlike being a werewolf, people struggling with mental illness is invisible to the naked eye. Bisclavret was hiding his appearance because he knew how his wife would react. She made assumptions about what he was doing, and the truth scared her more than her imagination. Instead of trying to understand what he was going through, she left for another knight.
Monsters can teach us a lot about humans in literature. They're used to represent things we're afraid of, or just don't understand. Humans are afraid of what they don't understand. Instead of trying to understand Biscalvret, his wife leaves. Once the truth was revealed, all was suddenly well! I think these texts have shown me how monsters are much closer to home than we think. You may think you know somebody, but they could just be a scary werewolf. Making assumptions is easy, understanding someone is much harder.